Speed Cola is a Perk-a-Cola on NZ:P. As of the last update, it is in every map except for Anstieg. The perk is priced at 3000 points.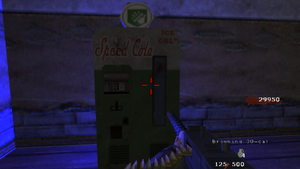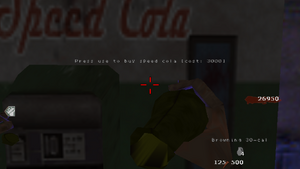 Once drunk, Speed Cola decreases reload times, however the Trench Gun and Scoped Kar98k are unaffected by Speed Cola.
Pros: Increases reload times
Cons: High Price                                                                                                               
Ad blocker interference detected!
Wikia is a free-to-use site that makes money from advertising. We have a modified experience for viewers using ad blockers

Wikia is not accessible if you've made further modifications. Remove the custom ad blocker rule(s) and the page will load as expected.